The Saint Paul Evangelists meet in the Parish Center on the fourth Wednesday of each month from 7 - 9 p.m. We have been together for over three years with our pastor's approval. Our formation was initially based on the Bishop Barron series titled "Catholicism the New Evangelization" in March 2014 and was inspired by Deacon Ricky.
 
We provide religious reading material in the chapel and in the Narthex.
We provide Sunday at the Movies. All movies are screened, spiritually oriented.
We assist Saint Paul Adult Faith Formation in their programs.
Currently, we are planning "Speak in the Light" which is a Bible overview series that will be offered during Lent. Please check the bulletin for more details.
Mk 16:15
Our Mission: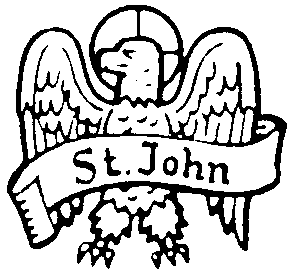 We the Saint Paul Evangelists meet once a month to have conversation 
and learn of our faith and evangelization. Our conversations are to explore
evangelization and focus on how we can apply it's workings in our parish
and neighboring communities in the name of Jesus, for the glory of God with
the help of the Holy Spirit.
The Saint Paul Evangelists may be contacted through Joe Prampin, 972-231-4396, eagle1conn@aol.com.